Remember it all started with a Mouse and so is 2018! Since I have been working as a Travel Advisor that specializes in Disney Destination vacations since 2012 and have assisted in planning detailed and customized vacations for hundreds of families; I thought it was time to (in the words of Walt) "keep moving forward" with a new website and blog.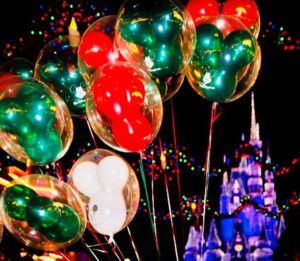 For those that don't know me; let me introduce myself. I am a lifelong Disney maniac, mother of 3 dancing princesses, and Gold Key Advisor for Glass Slipper Concierge. I have been traveling to Walt Disney World since I was literally 6 months old and have experienced the magic as a child, young adult, and now as a mom. I have stayed or toured every resort property and know the ins and outs of navigating each theme park. I have always been the "go to" when friends and family wanted to vacation at a Disney destination.  Since 2012, I have brought my knowledge to numerous families who have made that bucket list trip to Orlando to visit that friendly Mouse and all his pals!
In addition to Walt Disney World; I have experienced many other Disney Destinations to include Disneyland, Disney Cruise Line, Adventures by Disney, and Aulani. I'm also a Universal Orlando Travel Expert and have assisted in planning other vacation destinations to include Atlantis, Royal Caribbean Cruise Line, Holland America Cruise Line, Beaches Resorts, and numerous other properties located around the world!
I am exciting to start this next chapter of my Disney adventure and bring my insider tips and knowledge to all my readers!